-- The NorthWest Corner --
CB Family Picnic and Break
2003 - Rooster Rock State Park

The picnic was a huge success!
I was able to meet many of the great
people I have heard out on the band.
Finally got to meet and shake the hands of:
Clarence Crack Carter - TX
Bozo the Clown -ID
Commander - Las Vegas
Rusty Nail - CA
and man many many more!
Click on the this link to see pictures!
Seattle Members
Coast to Coast, Prime Minister, Will Kill, Lil Boss, Rev.Dr.KC, White Ghost, 192, Papa Bear , Pipe Layer
, Marshall B. Dillon, Ambush, Holy Roller, Steel Locomotive, Old Man TC, Shack115, MC Kurt717, Scooter Dude,
MrBig, Lady McLyte, Razor Blade, John Henry, Big Wolf, Soul Keeper, Lady Piglet, Crazy Cuda, Lil Red
Spokane Members
357, 531, 250, 166, Cherokee
Portland Members
Super Star, Brain Damage, Sky Hawk, Doctor Audio, Johnny B Good, BattleAxe, Pump House Jessie, God Father
469, Bad Company, Dead Battery, Super Modulator, Ice Cream, Mr. Lucky, 606, 84, 187, DC 76,
Sweet Pea, Sweet Cheeks, Sweet Cakes II, Johnny Brown, 711, Dragon, 30 Cal, Hangman, LA Wolf, Lobo,
Joe Willie, Fire Fighter, CruzerMan
Southern Oregon Members
Moonlighter
We were very proud to welcome our Special Guests
James Boys (CA), 555 Triple Nickel (KA), 222 Big DAWG (KA),
Clarence C. Carter (TX), 654 (N. CA), 63 (CA),
Caliber 45 (TX)
Competition Results:
2 Pill : DeadBattery
4 Pill : SkyHawk (DaveMade)
8 Pill : HighRoller (DaveMade)
16 Pill : SkyHawk (DaveMade)
32 Pill : Trouble -CA.
DC Sky : Coast to Coast - Hi Tech - C-Town
Best of Show : Coast to Coast - Hi Tech - C-Town
Most Distance Traveled : Crack Carter
Special Thanks to:
Prime - Dr RevKC - Brain Damage
The Good Time Gang of Portland
And their family's
Contact Me? --> BattleAxe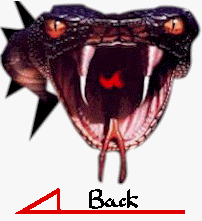 ---=Page will always be under construction=---
Try not to choke on the 10 Ohm smoke